Ricardo Sanchez is one half of the founding partners behind Chop Suey Entertainment. He grew up in Northern Virginia and is a graduate of T.C. Williams High School in Alexandria, VA. Ricardo has a unique talent of not only being able to create and imagine amazing stories but he has always had a passion for film.
When he was young he always saw himself as someone who lived in a dream and one day when he picked up a pen and paper he started drawing himself in little scenarios like being a superhero or even an astronaut seeking to discover new worlds and strange and alien places. As he grew older like most kids he had dreams of wanting to be a lawyer or someone famous. The day his dreams and vision changed was when he went to the movies and saw the original release of Jurassic Park, soon after that he decided to became a filmmaker.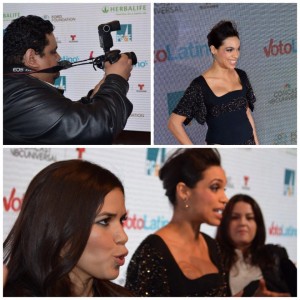 His father bought him his first camera and from the very first day he never stopped filming. As long as he can remember after that day he always had a camera with him no matter where he went even if it was just across the street or to the playground. Even today it is not uncommon to see him pull out a camera or his cell phone…he loves to keep his camera rolling. As a kid he would always dream about far-off worlds and fantastic things but now as part of a dynamic and unique team he helps create them in front of the camera lens.